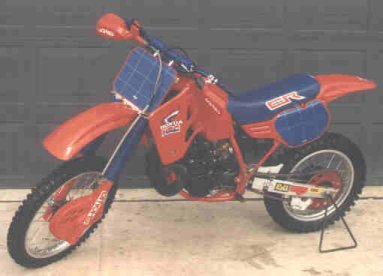 Honda CR 500
I think I raced this one in the O-30 amateur Class. I broke my collarbone on this bike, & then later my arm, & after that, two fingers, my neck &... Oh no, I'm just kiddin'. Well, not about the collarbone. No mortal man ( other than the Patman himself ), has any need whatsoever for the space shuttle type power this thing had.
"...you can port it ? Well yeah, let's go for it."
"Pipe, head mods, ignition mods?" " Hit me !"
"I'm in. !! "
Too much, that's all I got to say 'bout dat.